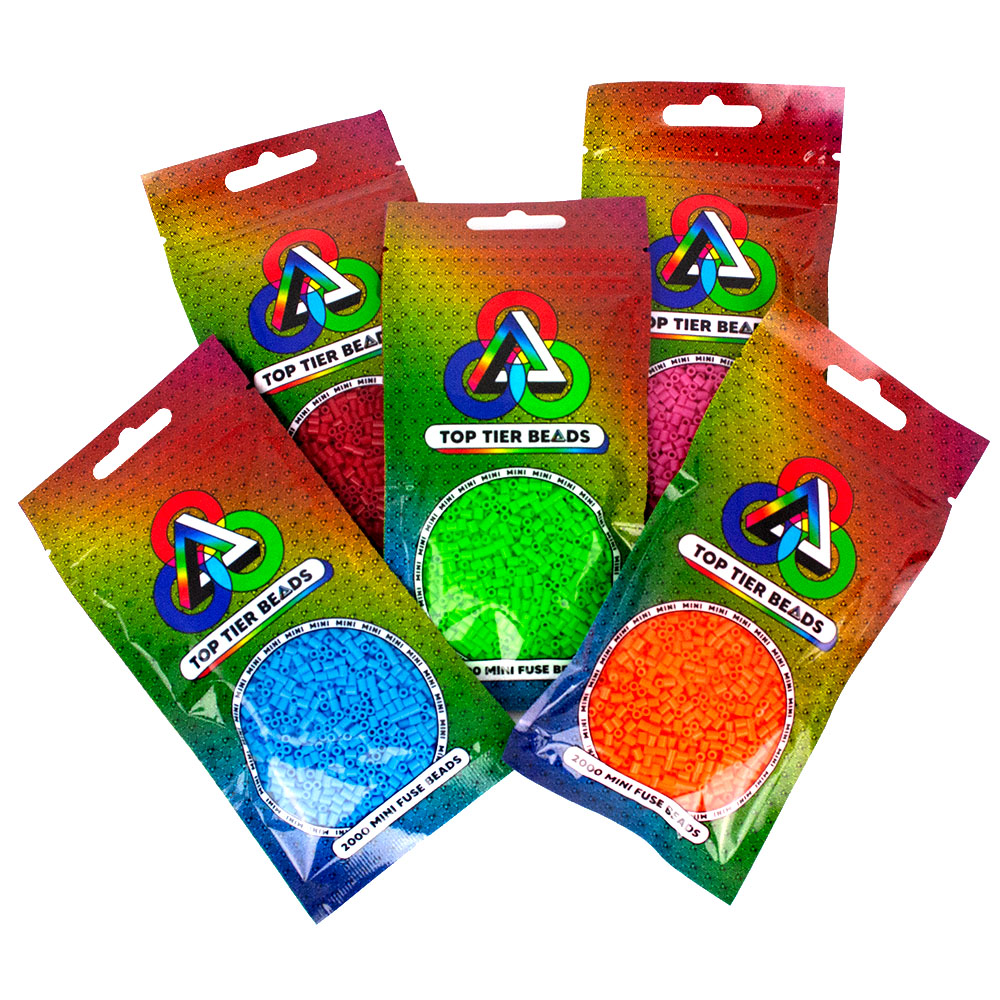 2000 Top Tier Mini Fuse Beads
$3.25
Want to create highly detailed Fuse Bead art? Then you need Top Tier Mini Beads! Our 2000 count Mini beads are available in an unrivaled selection of 157+ unique colors for you to choose from - plus specials such as Pearl and Glow In the Dark! Each color can be mixed and matched with Perler Mini Fuse Beads.

Mini beads are perfect for making highly detailed art at a smaller size, making it easier to display and show off! Mini beads are also perfect for projects that would be too large to make with standard beads, such as earrings, necklaces, bracelets, keychains, 3D models, and portraits! Best of all, each bag of Top Tier Mini Beads comes with our upgraded packaging which is resealable and features an easy tear notch! 

Top Tier Mini Fuse Beads are 2.6mm, hollow plastic beads. They are the same as Artkal Mini beads. They can be placed on a Mini Pegboard using Mini Tweezers to create your own original design. Once you've placed all your beads on your Pegboard, simply lay Ironing Paper on top and melt your bead design using a standard household iron or a Cricut Easypress. Place a heavy object on top while it cools, and there you have it! The result is a unique piece of beadart that you can use to decorate anything - and everything! 

As always, our mission is to provide you with high quality Fuse Beads & Essentials and give you a Top Tier Experience - every time!
**NOTE: All of our Top Tier Beads colors are unique. None of them are the same as Perler, though they may share the same names.**

Looking for 1000 count Standard Top Tier Beads? Click here!
Top Tier - 2000 Mini Fuse Beads