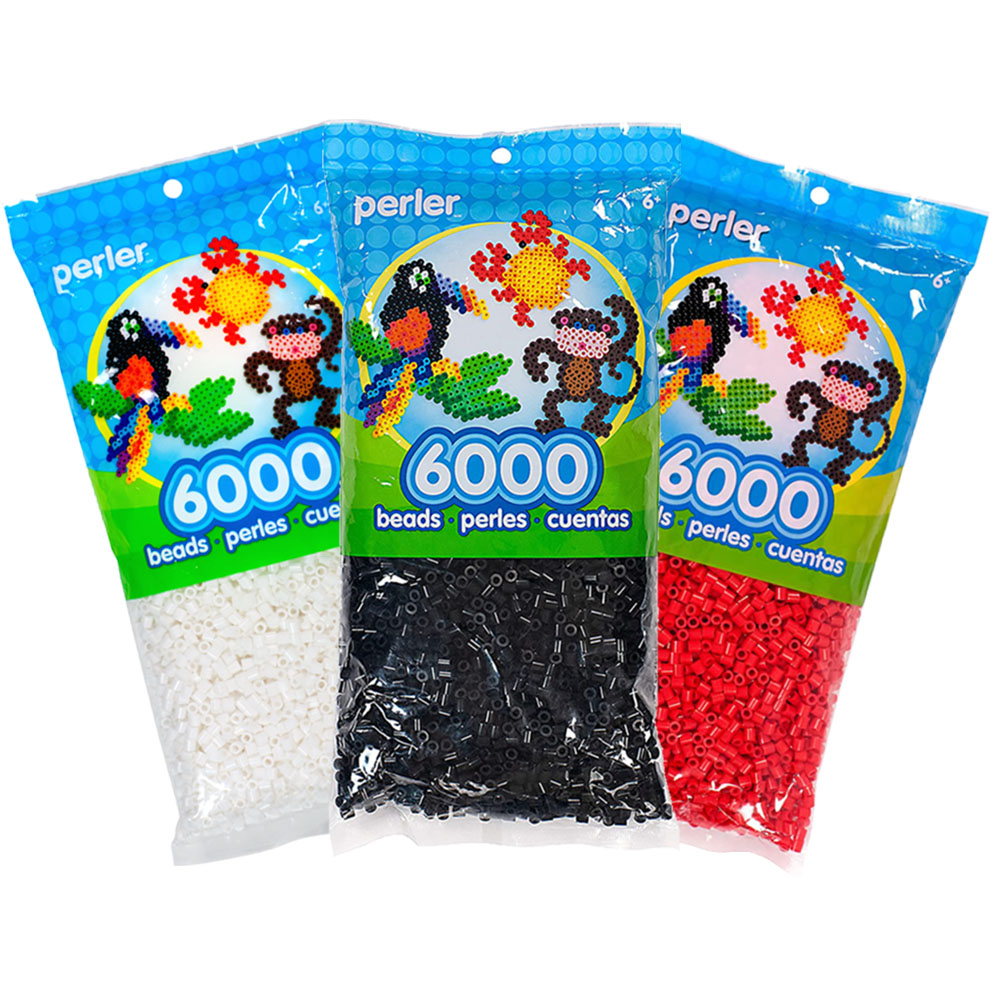 6000 Perler Standard Fuse Beads
$11.00
Need even more fuse beads? We have just what you need! Buying beads in bulk has never been easier. Choose from any of our 6000 count bags of Perler beads and embark on your journey to become a Fuse Bead Master!
Standard Fuse Beads are 5mm hollow plastic beads. They can be used by placing them onto a Pegboard using Tweezers to create your own original design. Once you've placed all your beads on your Pegboard, simply lay Ironing Paper on top and melt your bead design with a standard household iron or a Cricut Easypress. Place a heavy object on top while it cools, and there you have it! The result is a unique piece of beadart that you can use to decorate anything - and everything! 

As always, our mission is to provide you with high quality Fuse Beads & Essentials and give you a Top Tier Experience - every time! 

Looking for 1000 Perler Standard Fuse Beads? Click here!
Perler - 6000 Standard Fuse Beads