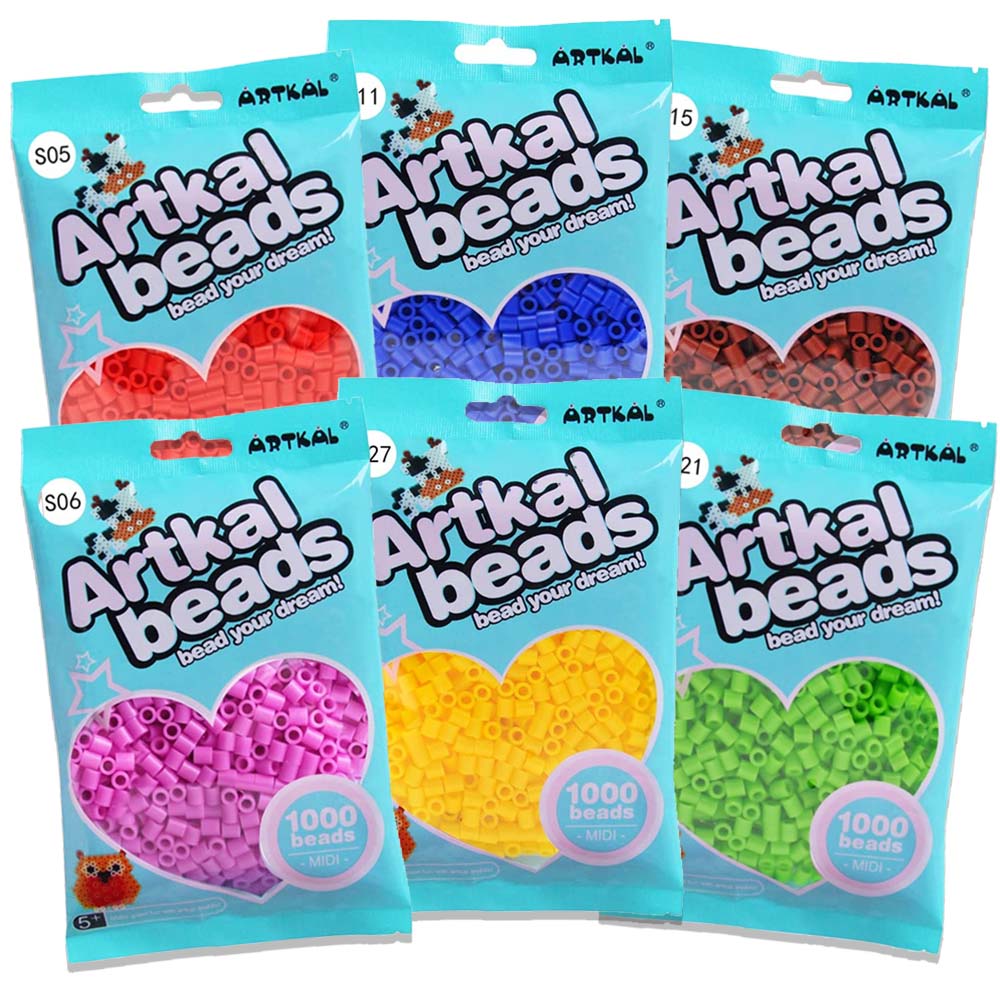 Artkal Beads Sale
50% off all Artkal Fuse Beads!
$1.38 for S-Series Beads!
$1.25 for C-Series Beads!
We here at Top Tier Beads believe in the quality of Artkal Fuse Beads. We offer packs of Artkal Fuse Beads because they are the highest quality beads on the market, rivaled only by Perler beads. I have been using them in my bead art for over 5 years now, and I can attest that they are a must-have fuse bead for bead crafters of all ages. And hey, haven't you ever wished that Perler offered more colors? Well, that's exactly why you need Artkal beads! Their HUGE, unrivaled selection of 159 colors empowers bead crafters of all skill levels to create detailed, high quality art. Artkal fuse beads make it easy to Bead Your Dream!
Best of all, Artkal fuse beads are 100% compatible with Perler beads! These beads are the exact same size and type as Perler beads. They both work perfectly with Perler pegboards and tweezers, and they melt together extremely well, making the ironing process easier than ever before.

As always, our mission is to provide you with high quality Fuse Beads & Essentials and give you a Top Tier Experience - every time!